{"id":4913524801674,"title":"Fashion Lace Patchwork Bow Blouses for Women","handle":"fashion-lace-patchwork-bow-blouses-for-women-1","description":"\u003cp\u003e\u003cspan style=\"color: #ff2a00;\"\u003e\u003cstrong\u003eFEATURES\u003c\/strong\u003e\u003c\/span\u003e\u003c\/p\u003e\n\u003cul\u003e\n\u003cli\u003e\n\u003cp\u003e\u003cstrong\u003eComfortable and breathable: \u003c\/strong\u003ethe blouse is very comfortable and the materials are gentle. When you wear the blouse, you can feel very comfortable and pleasant. The materials are also breathable.\u003cstrong\u003e\u003cbr\u003e\u003c\/strong\u003e\u003c\/p\u003e\n\u003c\/li\u003e\n\u003cli\u003e\n\u003cp\u003e\u003cstrong\u003eDurable: \u003c\/strong\u003eThe materials of the blouse are also of high quality and the blouse is therefore durable.\u003cstrong\u003e\u003cbr\u003e\u003c\/strong\u003e\u003c\/p\u003e\n\u003c\/li\u003e\n\u003cli\u003e\n\u003cp\u003e\u003cstrong\u003eFashionable: \u003c\/strong\u003eThe design of the blouse is also suitable for the current trend and is very fashionable. The colors are also vivid.\u003c\/p\u003e\n\u003c\/li\u003e\n\u003c\/ul\u003e\n\u003cp\u003e\u003cspan style=\"color: #ff2a00;\"\u003e\u003cstrong\u003eSIZE TABLE\u003c\/strong\u003e\u003c\/span\u003e\u003c\/p\u003e\n\u003cp style=\"text-align: left;\"\u003e\u003cspan style=\"color: #ab0f0f;\"\u003e\u003cem\u003ePlease pay more attention to the size reference before paying for your order.\u003c\/em\u003e\u003c\/span\u003e\u003c\/p\u003e\n\u003cp style=\"text-align: left;\"\u003e\u003cspan style=\"color: #ab0f0f;\"\u003e\u003cem\u003ePlease allow slight measurement deviations due to manual measurement.\u003c\/em\u003e\u003c\/span\u003e\u003c\/p\u003e\n\u003cp style=\"text-align: left;\"\u003e\u003cspan style=\"color: #ab0f0f;\"\u003e\u003cem\u003eDue to the different monitor and light effect, the actual color of the item might be slightly different from the color showed in the pictures.\u003c\/em\u003e\u003c\/span\u003e\u003c\/p\u003e\n\u003cp\u003e\u003cimg src=\"https:\/\/cdn.shopify.cn\/s\/files\/1\/0356\/3048\/1544\/files\/4e3feae44341006481b952df8afe525d_480x480.jpg?v=1586160927\" alt=\"\" style=\"display: block; margin-left: auto; margin-right: auto;\"\u003e\u003c\/p\u003e\n\u003cp\u003e\u003cspan style=\"color: #ff2a00;\"\u003e\u003cstrong\u003eSPECIFICATIONS\u003c\/strong\u003e\u003c\/span\u003e\u003c\/p\u003e\n\u003cul\u003e\n\u003cli\u003e\n\u003cstrong\u003eMaterial: \u003c\/strong\u003ecotton\u003cstrong\u003e\u003cbr\u003e\u003c\/strong\u003e\n\u003c\/li\u003e\n\u003cli\u003e\n\u003cstrong\u003eWeight:\u003c\/strong\u003e 250G\u003c\/li\u003e\n\u003cli\u003e\n\u003cstrong\u003eStyle: \u003c\/strong\u003espring, fashionable\u003c\/li\u003e\n\u003cli\u003e\n\u003cstrong\u003eColor: \u003c\/strong\u003ewhite, pink, green, blue, purple\u003c\/li\u003e\n\u003cli\u003e\u003cspan style=\"color: #b72d12;\"\u003e\u003cem\u003e\u003cstrong\u003ePackage: 1 * blouse\u003c\/strong\u003e\u003c\/em\u003e\u003c\/span\u003e\u003c\/li\u003e\n\u003c\/ul\u003e","published_at":"2020-04-09T07:13:05-10:00","created_at":"2020-04-09T07:13:14-10:00","vendor":"Yochoos","type":"Shirt","tags":["shirts"],"price":2999,"price_min":2999,"price_max":2999,"available":true,"price_varies":false,"compare_at_price":0,"compare_at_price_min":0,"compare_at_price_max":0,"compare_at_price_varies":false,"variants":[{"id":33442257469578,"title":"white \/ s","option1":"white","option2":"s","option3":null,"sku":"BL10363-C005-S00S","requires_shipping":true,"taxable":false,"featured_image":null,"available":true,"name":"Fashion Lace Patchwork Bow Blouses for Women - white \/ s","public_title":"white \/ s","options":["white","s"],"price":2999,"weight":0,"compare_at_price":0,"inventory_management":null,"barcode":null,"requires_selling_plan":false,"selling_plan_allocations":[]},{"id":33442257502346,"title":"white \/ m","option1":"white","option2":"m","option3":null,"sku":"BL10363-C005-S00M","requires_shipping":true,"taxable":false,"featured_image":null,"available":true,"name":"Fashion Lace Patchwork Bow Blouses for Women - white \/ m","public_title":"white \/ m","options":["white","m"],"price":2999,"weight":0,"compare_at_price":0,"inventory_management":null,"barcode":null,"requires_selling_plan":false,"selling_plan_allocations":[]},{"id":33442257535114,"title":"white \/ l","option1":"white","option2":"l","option3":null,"sku":"BL10363-C005-S00L","requires_shipping":true,"taxable":false,"featured_image":null,"available":true,"name":"Fashion Lace Patchwork Bow Blouses for Women - white \/ l","public_title":"white \/ l","options":["white","l"],"price":2999,"weight":0,"compare_at_price":0,"inventory_management":null,"barcode":null,"requires_selling_plan":false,"selling_plan_allocations":[]},{"id":33442257567882,"title":"white \/ xl","option1":"white","option2":"xl","option3":null,"sku":"BL10363-C005-S00X","requires_shipping":true,"taxable":false,"featured_image":null,"available":true,"name":"Fashion Lace Patchwork Bow Blouses for Women - white \/ xl","public_title":"white \/ xl","options":["white","xl"],"price":2999,"weight":0,"compare_at_price":0,"inventory_management":null,"barcode":null,"requires_selling_plan":false,"selling_plan_allocations":[]},{"id":33442257600650,"title":"white \/ 2xl","option1":"white","option2":"2xl","option3":null,"sku":"BL10363-C005-S02X","requires_shipping":true,"taxable":false,"featured_image":null,"available":true,"name":"Fashion Lace Patchwork Bow Blouses for Women - white \/ 2xl","public_title":"white \/ 2xl","options":["white","2xl"],"price":2999,"weight":0,"compare_at_price":0,"inventory_management":null,"barcode":null,"requires_selling_plan":false,"selling_plan_allocations":[]},{"id":33442257666186,"title":"white \/ 3xl","option1":"white","option2":"3xl","option3":null,"sku":"BL10363-C005-S03X","requires_shipping":true,"taxable":false,"featured_image":null,"available":true,"name":"Fashion Lace Patchwork Bow Blouses for Women - white \/ 3xl","public_title":"white \/ 3xl","options":["white","3xl"],"price":2999,"weight":0,"compare_at_price":0,"inventory_management":null,"barcode":null,"requires_selling_plan":false,"selling_plan_allocations":[]},{"id":33442257698954,"title":"white \/ 4xl","option1":"white","option2":"4xl","option3":null,"sku":"BL10363-C005-S04X","requires_shipping":true,"taxable":false,"featured_image":null,"available":true,"name":"Fashion Lace Patchwork Bow Blouses for Women - white \/ 4xl","public_title":"white \/ 4xl","options":["white","4xl"],"price":2999,"weight":0,"compare_at_price":0,"inventory_management":null,"barcode":null,"requires_selling_plan":false,"selling_plan_allocations":[]},{"id":33442257764490,"title":"white \/ 5xl","option1":"white","option2":"5xl","option3":null,"sku":"BL10363-C005-S05X","requires_shipping":true,"taxable":false,"featured_image":null,"available":true,"name":"Fashion Lace Patchwork Bow Blouses for Women - white \/ 5xl","public_title":"white \/ 5xl","options":["white","5xl"],"price":2999,"weight":0,"compare_at_price":0,"inventory_management":null,"barcode":null,"requires_selling_plan":false,"selling_plan_allocations":[]},{"id":33442257797258,"title":"pink \/ s","option1":"pink","option2":"s","option3":null,"sku":"BL10363-C009-S00S","requires_shipping":true,"taxable":false,"featured_image":null,"available":true,"name":"Fashion Lace Patchwork Bow Blouses for Women - pink \/ s","public_title":"pink \/ s","options":["pink","s"],"price":2999,"weight":0,"compare_at_price":0,"inventory_management":null,"barcode":null,"requires_selling_plan":false,"selling_plan_allocations":[]},{"id":33442257830026,"title":"pink \/ m","option1":"pink","option2":"m","option3":null,"sku":"BL10363-C009-S00M","requires_shipping":true,"taxable":false,"featured_image":null,"available":true,"name":"Fashion Lace Patchwork Bow Blouses for Women - pink \/ m","public_title":"pink \/ m","options":["pink","m"],"price":2999,"weight":0,"compare_at_price":0,"inventory_management":null,"barcode":null,"requires_selling_plan":false,"selling_plan_allocations":[]},{"id":33442257862794,"title":"pink \/ l","option1":"pink","option2":"l","option3":null,"sku":"BL10363-C009-S00L","requires_shipping":true,"taxable":false,"featured_image":null,"available":true,"name":"Fashion Lace Patchwork Bow Blouses for Women - pink \/ l","public_title":"pink \/ l","options":["pink","l"],"price":2999,"weight":0,"compare_at_price":0,"inventory_management":null,"barcode":null,"requires_selling_plan":false,"selling_plan_allocations":[]},{"id":33442257895562,"title":"pink \/ xl","option1":"pink","option2":"xl","option3":null,"sku":"BL10363-C009-S00X","requires_shipping":true,"taxable":false,"featured_image":null,"available":true,"name":"Fashion Lace Patchwork Bow Blouses for Women - pink \/ xl","public_title":"pink \/ xl","options":["pink","xl"],"price":2999,"weight":0,"compare_at_price":0,"inventory_management":null,"barcode":null,"requires_selling_plan":false,"selling_plan_allocations":[]},{"id":33442257928330,"title":"pink \/ 2xl","option1":"pink","option2":"2xl","option3":null,"sku":"BL10363-C009-S02X","requires_shipping":true,"taxable":false,"featured_image":null,"available":true,"name":"Fashion Lace Patchwork Bow Blouses for Women - pink \/ 2xl","public_title":"pink \/ 2xl","options":["pink","2xl"],"price":2999,"weight":0,"compare_at_price":0,"inventory_management":null,"barcode":null,"requires_selling_plan":false,"selling_plan_allocations":[]},{"id":33442257961098,"title":"pink \/ 3xl","option1":"pink","option2":"3xl","option3":null,"sku":"BL10363-C009-S03X","requires_shipping":true,"taxable":false,"featured_image":null,"available":true,"name":"Fashion Lace Patchwork Bow Blouses for Women - pink \/ 3xl","public_title":"pink \/ 3xl","options":["pink","3xl"],"price":2999,"weight":0,"compare_at_price":0,"inventory_management":null,"barcode":null,"requires_selling_plan":false,"selling_plan_allocations":[]},{"id":33442257993866,"title":"pink \/ 4xl","option1":"pink","option2":"4xl","option3":null,"sku":"BL10363-C009-S04X","requires_shipping":true,"taxable":false,"featured_image":null,"available":true,"name":"Fashion Lace Patchwork Bow Blouses for Women - pink \/ 4xl","public_title":"pink \/ 4xl","options":["pink","4xl"],"price":2999,"weight":0,"compare_at_price":0,"inventory_management":null,"barcode":null,"requires_selling_plan":false,"selling_plan_allocations":[]},{"id":33442258026634,"title":"pink \/ 5xl","option1":"pink","option2":"5xl","option3":null,"sku":"BL10363-C009-S05X","requires_shipping":true,"taxable":false,"featured_image":null,"available":true,"name":"Fashion Lace Patchwork Bow Blouses for Women - pink \/ 5xl","public_title":"pink \/ 5xl","options":["pink","5xl"],"price":2999,"weight":0,"compare_at_price":0,"inventory_management":null,"barcode":null,"requires_selling_plan":false,"selling_plan_allocations":[]},{"id":33442258059402,"title":"purple \/ s","option1":"purple","option2":"s","option3":null,"sku":"BL10363-C013-S00S","requires_shipping":true,"taxable":false,"featured_image":null,"available":true,"name":"Fashion Lace Patchwork Bow Blouses for Women - purple \/ s","public_title":"purple \/ s","options":["purple","s"],"price":2999,"weight":0,"compare_at_price":0,"inventory_management":null,"barcode":null,"requires_selling_plan":false,"selling_plan_allocations":[]},{"id":33442258124938,"title":"purple \/ m","option1":"purple","option2":"m","option3":null,"sku":"BL10363-C013-S00M","requires_shipping":true,"taxable":false,"featured_image":null,"available":true,"name":"Fashion Lace Patchwork Bow Blouses for Women - purple \/ m","public_title":"purple \/ m","options":["purple","m"],"price":2999,"weight":0,"compare_at_price":0,"inventory_management":null,"barcode":null,"requires_selling_plan":false,"selling_plan_allocations":[]},{"id":33442258157706,"title":"purple \/ l","option1":"purple","option2":"l","option3":null,"sku":"BL10363-C013-S00L","requires_shipping":true,"taxable":false,"featured_image":null,"available":true,"name":"Fashion Lace Patchwork Bow Blouses for Women - purple \/ l","public_title":"purple \/ l","options":["purple","l"],"price":2999,"weight":0,"compare_at_price":0,"inventory_management":null,"barcode":null,"requires_selling_plan":false,"selling_plan_allocations":[]},{"id":33442258190474,"title":"purple \/ xl","option1":"purple","option2":"xl","option3":null,"sku":"BL10363-C013-S00X","requires_shipping":true,"taxable":false,"featured_image":null,"available":true,"name":"Fashion Lace Patchwork Bow Blouses for Women - purple \/ xl","public_title":"purple \/ xl","options":["purple","xl"],"price":2999,"weight":0,"compare_at_price":0,"inventory_management":null,"barcode":null,"requires_selling_plan":false,"selling_plan_allocations":[]},{"id":33442258223242,"title":"purple \/ 2xl","option1":"purple","option2":"2xl","option3":null,"sku":"BL10363-C013-S02X","requires_shipping":true,"taxable":false,"featured_image":null,"available":true,"name":"Fashion Lace Patchwork Bow Blouses for Women - purple \/ 2xl","public_title":"purple \/ 2xl","options":["purple","2xl"],"price":2999,"weight":0,"compare_at_price":0,"inventory_management":null,"barcode":null,"requires_selling_plan":false,"selling_plan_allocations":[]},{"id":33442258256010,"title":"purple \/ 3xl","option1":"purple","option2":"3xl","option3":null,"sku":"BL10363-C013-S03X","requires_shipping":true,"taxable":false,"featured_image":null,"available":true,"name":"Fashion Lace Patchwork Bow Blouses for Women - purple \/ 3xl","public_title":"purple \/ 3xl","options":["purple","3xl"],"price":2999,"weight":0,"compare_at_price":0,"inventory_management":null,"barcode":null,"requires_selling_plan":false,"selling_plan_allocations":[]},{"id":33442258288778,"title":"purple \/ 4xl","option1":"purple","option2":"4xl","option3":null,"sku":"BL10363-C013-S04X","requires_shipping":true,"taxable":false,"featured_image":null,"available":true,"name":"Fashion Lace Patchwork Bow Blouses for Women - purple \/ 4xl","public_title":"purple \/ 4xl","options":["purple","4xl"],"price":2999,"weight":0,"compare_at_price":0,"inventory_management":null,"barcode":null,"requires_selling_plan":false,"selling_plan_allocations":[]},{"id":33442258321546,"title":"purple \/ 5xl","option1":"purple","option2":"5xl","option3":null,"sku":"BL10363-C013-S05X","requires_shipping":true,"taxable":false,"featured_image":null,"available":true,"name":"Fashion Lace Patchwork Bow Blouses for Women - purple \/ 5xl","public_title":"purple \/ 5xl","options":["purple","5xl"],"price":2999,"weight":0,"compare_at_price":0,"inventory_management":null,"barcode":null,"requires_selling_plan":false,"selling_plan_allocations":[]},{"id":33442258354314,"title":"green \/ s","option1":"green","option2":"s","option3":null,"sku":"BL10363-C004-S00S","requires_shipping":true,"taxable":false,"featured_image":null,"available":true,"name":"Fashion Lace Patchwork Bow Blouses for Women - green \/ s","public_title":"green \/ s","options":["green","s"],"price":2999,"weight":0,"compare_at_price":0,"inventory_management":null,"barcode":null,"requires_selling_plan":false,"selling_plan_allocations":[]},{"id":33442258387082,"title":"green \/ m","option1":"green","option2":"m","option3":null,"sku":"BL10363-C004-S00M","requires_shipping":true,"taxable":false,"featured_image":null,"available":true,"name":"Fashion Lace Patchwork Bow Blouses for Women - green \/ m","public_title":"green \/ m","options":["green","m"],"price":2999,"weight":0,"compare_at_price":0,"inventory_management":null,"barcode":null,"requires_selling_plan":false,"selling_plan_allocations":[]},{"id":33442258419850,"title":"green \/ l","option1":"green","option2":"l","option3":null,"sku":"BL10363-C004-S00L","requires_shipping":true,"taxable":false,"featured_image":null,"available":true,"name":"Fashion Lace Patchwork Bow Blouses for Women - green \/ l","public_title":"green \/ l","options":["green","l"],"price":2999,"weight":0,"compare_at_price":0,"inventory_management":null,"barcode":null,"requires_selling_plan":false,"selling_plan_allocations":[]},{"id":33442258452618,"title":"green \/ xl","option1":"green","option2":"xl","option3":null,"sku":"BL10363-C004-S00X","requires_shipping":true,"taxable":false,"featured_image":null,"available":true,"name":"Fashion Lace Patchwork Bow Blouses for Women - green \/ xl","public_title":"green \/ xl","options":["green","xl"],"price":2999,"weight":0,"compare_at_price":0,"inventory_management":null,"barcode":null,"requires_selling_plan":false,"selling_plan_allocations":[]},{"id":33442258485386,"title":"green \/ 2xl","option1":"green","option2":"2xl","option3":null,"sku":"BL10363-C004-S02X","requires_shipping":true,"taxable":false,"featured_image":null,"available":true,"name":"Fashion Lace Patchwork Bow Blouses for Women - green \/ 2xl","public_title":"green \/ 2xl","options":["green","2xl"],"price":2999,"weight":0,"compare_at_price":0,"inventory_management":null,"barcode":null,"requires_selling_plan":false,"selling_plan_allocations":[]},{"id":33442258518154,"title":"green \/ 3xl","option1":"green","option2":"3xl","option3":null,"sku":"BL10363-C004-S03X","requires_shipping":true,"taxable":false,"featured_image":null,"available":true,"name":"Fashion Lace Patchwork Bow Blouses for Women - green \/ 3xl","public_title":"green \/ 3xl","options":["green","3xl"],"price":2999,"weight":0,"compare_at_price":0,"inventory_management":null,"barcode":null,"requires_selling_plan":false,"selling_plan_allocations":[]},{"id":33442258550922,"title":"green \/ 4xl","option1":"green","option2":"4xl","option3":null,"sku":"BL10363-C004-S04X","requires_shipping":true,"taxable":false,"featured_image":null,"available":true,"name":"Fashion Lace Patchwork Bow Blouses for Women - green \/ 4xl","public_title":"green \/ 4xl","options":["green","4xl"],"price":2999,"weight":0,"compare_at_price":0,"inventory_management":null,"barcode":null,"requires_selling_plan":false,"selling_plan_allocations":[]},{"id":33442258583690,"title":"green \/ 5xl","option1":"green","option2":"5xl","option3":null,"sku":"BL10363-C004-S05X","requires_shipping":true,"taxable":false,"featured_image":null,"available":true,"name":"Fashion Lace Patchwork Bow Blouses for Women - green \/ 5xl","public_title":"green \/ 5xl","options":["green","5xl"],"price":2999,"weight":0,"compare_at_price":0,"inventory_management":null,"barcode":null,"requires_selling_plan":false,"selling_plan_allocations":[]},{"id":33442258616458,"title":"blue \/ s","option1":"blue","option2":"s","option3":null,"sku":"BL10363-C037-S00S","requires_shipping":true,"taxable":false,"featured_image":null,"available":true,"name":"Fashion Lace Patchwork Bow Blouses for Women - blue \/ s","public_title":"blue \/ s","options":["blue","s"],"price":2999,"weight":0,"compare_at_price":0,"inventory_management":null,"barcode":null,"requires_selling_plan":false,"selling_plan_allocations":[]},{"id":33442258649226,"title":"blue \/ m","option1":"blue","option2":"m","option3":null,"sku":"BL10363-C037-S00M","requires_shipping":true,"taxable":false,"featured_image":null,"available":true,"name":"Fashion Lace Patchwork Bow Blouses for Women - blue \/ m","public_title":"blue \/ m","options":["blue","m"],"price":2999,"weight":0,"compare_at_price":0,"inventory_management":null,"barcode":null,"requires_selling_plan":false,"selling_plan_allocations":[]},{"id":33442258681994,"title":"blue \/ l","option1":"blue","option2":"l","option3":null,"sku":"BL10363-C037-S00L","requires_shipping":true,"taxable":false,"featured_image":null,"available":true,"name":"Fashion Lace Patchwork Bow Blouses for Women - blue \/ l","public_title":"blue \/ l","options":["blue","l"],"price":2999,"weight":0,"compare_at_price":0,"inventory_management":null,"barcode":null,"requires_selling_plan":false,"selling_plan_allocations":[]},{"id":33442258714762,"title":"blue \/ xl","option1":"blue","option2":"xl","option3":null,"sku":"BL10363-C037-S00X","requires_shipping":true,"taxable":false,"featured_image":null,"available":true,"name":"Fashion Lace Patchwork Bow Blouses for Women - blue \/ xl","public_title":"blue \/ xl","options":["blue","xl"],"price":2999,"weight":0,"compare_at_price":0,"inventory_management":null,"barcode":null,"requires_selling_plan":false,"selling_plan_allocations":[]},{"id":33442258747530,"title":"blue \/ 2xl","option1":"blue","option2":"2xl","option3":null,"sku":"BL10363-C037-S02X","requires_shipping":true,"taxable":false,"featured_image":null,"available":true,"name":"Fashion Lace Patchwork Bow Blouses for Women - blue \/ 2xl","public_title":"blue \/ 2xl","options":["blue","2xl"],"price":2999,"weight":0,"compare_at_price":0,"inventory_management":null,"barcode":null,"requires_selling_plan":false,"selling_plan_allocations":[]},{"id":33442258780298,"title":"blue \/ 3xl","option1":"blue","option2":"3xl","option3":null,"sku":"BL10363-C037-S03X","requires_shipping":true,"taxable":false,"featured_image":null,"available":true,"name":"Fashion Lace Patchwork Bow Blouses for Women - blue \/ 3xl","public_title":"blue \/ 3xl","options":["blue","3xl"],"price":2999,"weight":0,"compare_at_price":0,"inventory_management":null,"barcode":null,"requires_selling_plan":false,"selling_plan_allocations":[]},{"id":33442258813066,"title":"blue \/ 4xl","option1":"blue","option2":"4xl","option3":null,"sku":"BL10363-C037-S04X","requires_shipping":true,"taxable":false,"featured_image":null,"available":true,"name":"Fashion Lace Patchwork Bow Blouses for Women - blue \/ 4xl","public_title":"blue \/ 4xl","options":["blue","4xl"],"price":2999,"weight":0,"compare_at_price":0,"inventory_management":null,"barcode":null,"requires_selling_plan":false,"selling_plan_allocations":[]},{"id":33442258845834,"title":"blue \/ 5xl","option1":"blue","option2":"5xl","option3":null,"sku":"BL10363-C037-S05X","requires_shipping":true,"taxable":false,"featured_image":null,"available":true,"name":"Fashion Lace Patchwork Bow Blouses for Women - blue \/ 5xl","public_title":"blue \/ 5xl","options":["blue","5xl"],"price":2999,"weight":0,"compare_at_price":0,"inventory_management":null,"barcode":null,"requires_selling_plan":false,"selling_plan_allocations":[]}],"images":["\/\/www.kiwient.com\/cdn\/shop\/products\/1_6f09d4a3-3690-4dcf-a796-72a16d2280b5.jpg?v=1586452394","\/\/www.kiwient.com\/cdn\/shop\/products\/10_b3ff9d62-b386-4c5c-b1e0-1f76ed406b8e.jpg?v=1586452394","\/\/www.kiwient.com\/cdn\/shop\/products\/2_304607fb-3fb1-4abb-a7bf-3a64b4f272bf.jpg?v=1586452394","\/\/www.kiwient.com\/cdn\/shop\/products\/3_3ecfa1c6-10e6-438c-8293-5dc65686d224.jpg?v=1586452394","\/\/www.kiwient.com\/cdn\/shop\/products\/4_703eda36-b3e7-40d3-ad5e-f2f423dbbc3c.jpg?v=1586452394","\/\/www.kiwient.com\/cdn\/shop\/products\/5_cc25887d-fd35-45ca-a592-6a3e758f59d8.jpg?v=1586452394","\/\/www.kiwient.com\/cdn\/shop\/products\/6_ef8b6397-458d-430e-bc62-5f78c0406932.jpg?v=1586452394","\/\/www.kiwient.com\/cdn\/shop\/products\/7_2057e370-942a-4bb8-a433-45a730b753b6.jpg?v=1586452394","\/\/www.kiwient.com\/cdn\/shop\/products\/8_a6a895b8-17c6-4be5-9c6c-c609427bf3be.jpg?v=1586452394","\/\/www.kiwient.com\/cdn\/shop\/products\/9_7594f193-0890-4f73-9435-e20a3258c340.jpg?v=1586452394","\/\/www.kiwient.com\/cdn\/shop\/products\/11_adb6aa89-2bb5-4809-b5a1-cfb5f73a3513.jpg?v=1586452394","\/\/www.kiwient.com\/cdn\/shop\/products\/12_3686589a-ef52-4a88-841a-8280ffbedfab.jpg?v=1586452394"],"featured_image":"\/\/www.kiwient.com\/cdn\/shop\/products\/1_6f09d4a3-3690-4dcf-a796-72a16d2280b5.jpg?v=1586452394","options":["Color","Size"],"media":[{"alt":null,"id":7930757447818,"position":1,"preview_image":{"aspect_ratio":1.0,"height":800,"width":800,"src":"\/\/www.kiwient.com\/cdn\/shop\/products\/1_6f09d4a3-3690-4dcf-a796-72a16d2280b5.jpg?v=1586452394"},"aspect_ratio":1.0,"height":800,"media_type":"image","src":"\/\/www.kiwient.com\/cdn\/shop\/products\/1_6f09d4a3-3690-4dcf-a796-72a16d2280b5.jpg?v=1586452394","width":800},{"alt":null,"id":7930757480586,"position":2,"preview_image":{"aspect_ratio":1.0,"height":800,"width":800,"src":"\/\/www.kiwient.com\/cdn\/shop\/products\/10_b3ff9d62-b386-4c5c-b1e0-1f76ed406b8e.jpg?v=1586452394"},"aspect_ratio":1.0,"height":800,"media_type":"image","src":"\/\/www.kiwient.com\/cdn\/shop\/products\/10_b3ff9d62-b386-4c5c-b1e0-1f76ed406b8e.jpg?v=1586452394","width":800},{"alt":null,"id":7930757513354,"position":3,"preview_image":{"aspect_ratio":1.0,"height":800,"width":800,"src":"\/\/www.kiwient.com\/cdn\/shop\/products\/2_304607fb-3fb1-4abb-a7bf-3a64b4f272bf.jpg?v=1586452394"},"aspect_ratio":1.0,"height":800,"media_type":"image","src":"\/\/www.kiwient.com\/cdn\/shop\/products\/2_304607fb-3fb1-4abb-a7bf-3a64b4f272bf.jpg?v=1586452394","width":800},{"alt":null,"id":7930757546122,"position":4,"preview_image":{"aspect_ratio":1.0,"height":800,"width":800,"src":"\/\/www.kiwient.com\/cdn\/shop\/products\/3_3ecfa1c6-10e6-438c-8293-5dc65686d224.jpg?v=1586452394"},"aspect_ratio":1.0,"height":800,"media_type":"image","src":"\/\/www.kiwient.com\/cdn\/shop\/products\/3_3ecfa1c6-10e6-438c-8293-5dc65686d224.jpg?v=1586452394","width":800},{"alt":null,"id":7930757578890,"position":5,"preview_image":{"aspect_ratio":1.0,"height":800,"width":800,"src":"\/\/www.kiwient.com\/cdn\/shop\/products\/4_703eda36-b3e7-40d3-ad5e-f2f423dbbc3c.jpg?v=1586452394"},"aspect_ratio":1.0,"height":800,"media_type":"image","src":"\/\/www.kiwient.com\/cdn\/shop\/products\/4_703eda36-b3e7-40d3-ad5e-f2f423dbbc3c.jpg?v=1586452394","width":800},{"alt":null,"id":7930757611658,"position":6,"preview_image":{"aspect_ratio":1.0,"height":800,"width":800,"src":"\/\/www.kiwient.com\/cdn\/shop\/products\/5_cc25887d-fd35-45ca-a592-6a3e758f59d8.jpg?v=1586452394"},"aspect_ratio":1.0,"height":800,"media_type":"image","src":"\/\/www.kiwient.com\/cdn\/shop\/products\/5_cc25887d-fd35-45ca-a592-6a3e758f59d8.jpg?v=1586452394","width":800},{"alt":null,"id":7930757644426,"position":7,"preview_image":{"aspect_ratio":1.0,"height":800,"width":800,"src":"\/\/www.kiwient.com\/cdn\/shop\/products\/6_ef8b6397-458d-430e-bc62-5f78c0406932.jpg?v=1586452394"},"aspect_ratio":1.0,"height":800,"media_type":"image","src":"\/\/www.kiwient.com\/cdn\/shop\/products\/6_ef8b6397-458d-430e-bc62-5f78c0406932.jpg?v=1586452394","width":800},{"alt":null,"id":7930757677194,"position":8,"preview_image":{"aspect_ratio":1.0,"height":800,"width":800,"src":"\/\/www.kiwient.com\/cdn\/shop\/products\/7_2057e370-942a-4bb8-a433-45a730b753b6.jpg?v=1586452394"},"aspect_ratio":1.0,"height":800,"media_type":"image","src":"\/\/www.kiwient.com\/cdn\/shop\/products\/7_2057e370-942a-4bb8-a433-45a730b753b6.jpg?v=1586452394","width":800},{"alt":null,"id":7930757709962,"position":9,"preview_image":{"aspect_ratio":1.0,"height":800,"width":800,"src":"\/\/www.kiwient.com\/cdn\/shop\/products\/8_a6a895b8-17c6-4be5-9c6c-c609427bf3be.jpg?v=1586452394"},"aspect_ratio":1.0,"height":800,"media_type":"image","src":"\/\/www.kiwient.com\/cdn\/shop\/products\/8_a6a895b8-17c6-4be5-9c6c-c609427bf3be.jpg?v=1586452394","width":800},{"alt":null,"id":7930757742730,"position":10,"preview_image":{"aspect_ratio":1.0,"height":800,"width":800,"src":"\/\/www.kiwient.com\/cdn\/shop\/products\/9_7594f193-0890-4f73-9435-e20a3258c340.jpg?v=1586452394"},"aspect_ratio":1.0,"height":800,"media_type":"image","src":"\/\/www.kiwient.com\/cdn\/shop\/products\/9_7594f193-0890-4f73-9435-e20a3258c340.jpg?v=1586452394","width":800},{"alt":null,"id":7930757775498,"position":11,"preview_image":{"aspect_ratio":1.0,"height":800,"width":800,"src":"\/\/www.kiwient.com\/cdn\/shop\/products\/11_adb6aa89-2bb5-4809-b5a1-cfb5f73a3513.jpg?v=1586452394"},"aspect_ratio":1.0,"height":800,"media_type":"image","src":"\/\/www.kiwient.com\/cdn\/shop\/products\/11_adb6aa89-2bb5-4809-b5a1-cfb5f73a3513.jpg?v=1586452394","width":800},{"alt":null,"id":7930757808266,"position":12,"preview_image":{"aspect_ratio":1.0,"height":800,"width":800,"src":"\/\/www.kiwient.com\/cdn\/shop\/products\/12_3686589a-ef52-4a88-841a-8280ffbedfab.jpg?v=1586452394"},"aspect_ratio":1.0,"height":800,"media_type":"image","src":"\/\/www.kiwient.com\/cdn\/shop\/products\/12_3686589a-ef52-4a88-841a-8280ffbedfab.jpg?v=1586452394","width":800}],"requires_selling_plan":false,"selling_plan_groups":[],"content":"\u003cp\u003e\u003cspan style=\"color: #ff2a00;\"\u003e\u003cstrong\u003eFEATURES\u003c\/strong\u003e\u003c\/span\u003e\u003c\/p\u003e\n\u003cul\u003e\n\u003cli\u003e\n\u003cp\u003e\u003cstrong\u003eComfortable and breathable: \u003c\/strong\u003ethe blouse is very comfortable and the materials are gentle. When you wear the blouse, you can feel very comfortable and pleasant. The materials are also breathable.\u003cstrong\u003e\u003cbr\u003e\u003c\/strong\u003e\u003c\/p\u003e\n\u003c\/li\u003e\n\u003cli\u003e\n\u003cp\u003e\u003cstrong\u003eDurable: \u003c\/strong\u003eThe materials of the blouse are also of high quality and the blouse is therefore durable.\u003cstrong\u003e\u003cbr\u003e\u003c\/strong\u003e\u003c\/p\u003e\n\u003c\/li\u003e\n\u003cli\u003e\n\u003cp\u003e\u003cstrong\u003eFashionable: \u003c\/strong\u003eThe design of the blouse is also suitable for the current trend and is very fashionable. The colors are also vivid.\u003c\/p\u003e\n\u003c\/li\u003e\n\u003c\/ul\u003e\n\u003cp\u003e\u003cspan style=\"color: #ff2a00;\"\u003e\u003cstrong\u003eSIZE TABLE\u003c\/strong\u003e\u003c\/span\u003e\u003c\/p\u003e\n\u003cp style=\"text-align: left;\"\u003e\u003cspan style=\"color: #ab0f0f;\"\u003e\u003cem\u003ePlease pay more attention to the size reference before paying for your order.\u003c\/em\u003e\u003c\/span\u003e\u003c\/p\u003e\n\u003cp style=\"text-align: left;\"\u003e\u003cspan style=\"color: #ab0f0f;\"\u003e\u003cem\u003ePlease allow slight measurement deviations due to manual measurement.\u003c\/em\u003e\u003c\/span\u003e\u003c\/p\u003e\n\u003cp style=\"text-align: left;\"\u003e\u003cspan style=\"color: #ab0f0f;\"\u003e\u003cem\u003eDue to the different monitor and light effect, the actual color of the item might be slightly different from the color showed in the pictures.\u003c\/em\u003e\u003c\/span\u003e\u003c\/p\u003e\n\u003cp\u003e\u003cimg src=\"https:\/\/cdn.shopify.cn\/s\/files\/1\/0356\/3048\/1544\/files\/4e3feae44341006481b952df8afe525d_480x480.jpg?v=1586160927\" alt=\"\" style=\"display: block; margin-left: auto; margin-right: auto;\"\u003e\u003c\/p\u003e\n\u003cp\u003e\u003cspan style=\"color: #ff2a00;\"\u003e\u003cstrong\u003eSPECIFICATIONS\u003c\/strong\u003e\u003c\/span\u003e\u003c\/p\u003e\n\u003cul\u003e\n\u003cli\u003e\n\u003cstrong\u003eMaterial: \u003c\/strong\u003ecotton\u003cstrong\u003e\u003cbr\u003e\u003c\/strong\u003e\n\u003c\/li\u003e\n\u003cli\u003e\n\u003cstrong\u003eWeight:\u003c\/strong\u003e 250G\u003c\/li\u003e\n\u003cli\u003e\n\u003cstrong\u003eStyle: \u003c\/strong\u003espring, fashionable\u003c\/li\u003e\n\u003cli\u003e\n\u003cstrong\u003eColor: \u003c\/strong\u003ewhite, pink, green, blue, purple\u003c\/li\u003e\n\u003cli\u003e\u003cspan style=\"color: #b72d12;\"\u003e\u003cem\u003e\u003cstrong\u003ePackage: 1 * blouse\u003c\/strong\u003e\u003c\/em\u003e\u003c\/span\u003e\u003c\/li\u003e\n\u003c\/ul\u003e"}
Fashion Lace Patchwork Bow Blouses for Women

Adding product to your cart
FEATURES
Comfortable and breathable: the blouse is very comfortable and the materials are gentle. When you wear the blouse, you can feel very comfortable and pleasant. The materials are also breathable.


Durable: The materials of the blouse are also of high quality and the blouse is therefore durable.


Fashionable: The design of the blouse is also suitable for the current trend and is very fashionable. The colors are also vivid.
SIZE TABLE
Please pay more attention to the size reference before paying for your order.
Please allow slight measurement deviations due to manual measurement.
Due to the different monitor and light effect, the actual color of the item might be slightly different from the color showed in the pictures.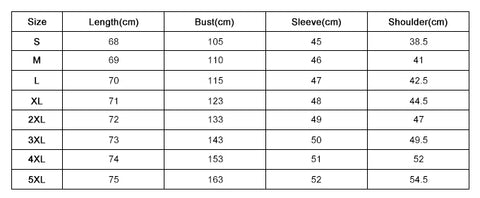 SPECIFICATIONS
Material: cotton

Weight: 250G
Style: spring, fashionable
Color: white, pink, green, blue, purple
Package: 1 * blouse