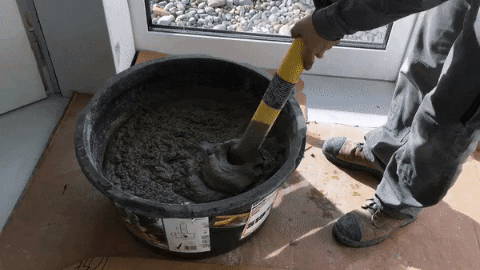 ARE YOU WORKING WITH YOUR SCRAPER TO FILL ALL GAPS?
This invention saves you time and effort!
Presentation of the cement cartridge pump! Drops or cement residues on the wall are no longer a problem for you! With the Cement Caulking Pump you can easily apply cement to the wall, the door frame, between the bricks, etc. This device is made of high quality ABS material on frame, nozzle and handle. The main shaft is made of stainless steel and high density rubber for the suction / vacuum socket.
Simply select the appropriate nozzle and install it on the mainframe / pump. Dip the nozzle in cement and pull the handle backwards to load the gun with cement. Set the seal pump to the desired position and slowly push the handle forward to release the cement.
Applicable areas:
Joints or frame
void fill
Work with spatula
clean
Fire protection areas
Low-pressure injection
Anchor mortar / frame mortar
Fire retardant mortar
PACKAGE INCLUDES:
1 x seal pump
4 x jet