Chinese traditional gaming craft-handmade toys
A puzzle game that trains and improves both hands and control ability.
Parent-child games. Imagine that you are playing with your children. PK, it will definitely enhance the relationship between parents and children
People of all ages can play.
Easy to get started, go and be a Kungfu hero

Playing instructions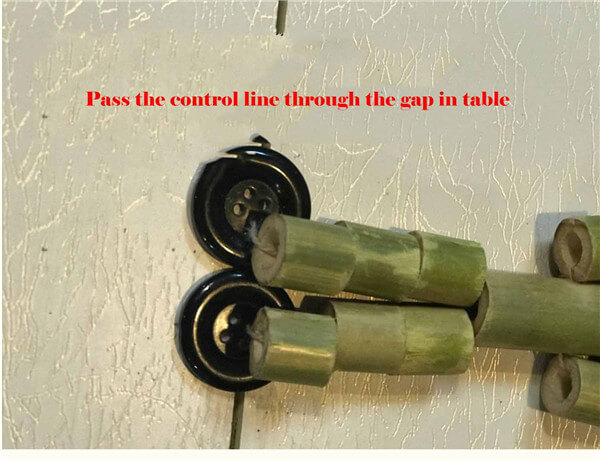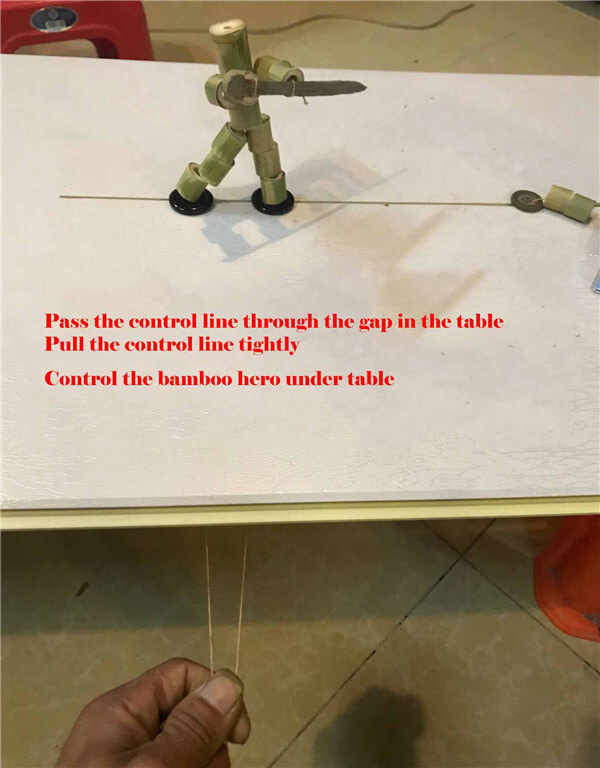 Stand / Lie down
Strain the control wires with hands and they will stand up to fight. They lie down when you release the control wires.
Attack
A
. One hand tightens the control wire, and the other hand repeatedly tightens and loosens. They will attack in different poses.
B
. Exchange wires from your left hand to right to adjust attack direction
C
. You can exchange wires with your opponent to unlock more skills.
Packing Details:
1 X BAMBOO HERO ( No Table included )